Pneumatic Linear Actuators
More Choices. Greater Savings.
W.C. Branham has designed and manufactured a wide range of popular rodless, rodded, magnetically coupled and cable air cylinders that can be integrated into endless automation applications. You can select metric or standard sizes. There are also ISO options. It's an even money bet that we have more than one solution, in our air cylinder catalog, for your application depending on choice and budget.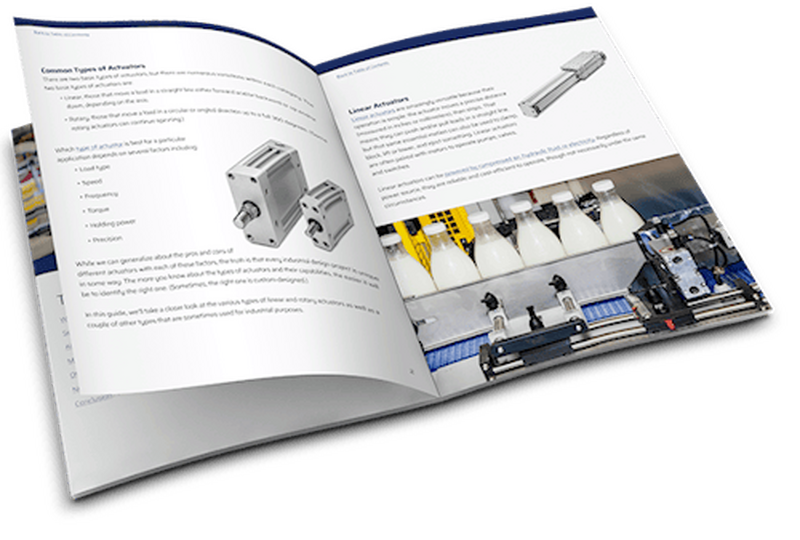 Guide to Air Cylinders
This guide covers what an actuator is, common types of actuators, how to size an air cylinder and determine how much force you need, applications for air cylinders, and advice on repairing them.
Learn More
---