OVLPRO® Low Profile Rod Air Cylinders
Low Profile. Millions of Worry-Free Cycles. Quick Ship 3 Days or Less for Most Models.
OVLPRO is an air cylinder which features an extruded high strength aluminum body with an oval piston bore. It has a lower profile body than traditional NFPA or ISO type round bore cylinders. OVLPRO fits in more spaces when flat or on its' side.
The oval piston prevents the piston rod from rotating when extending or retracting. It can be configured with sensors for position feedback as well as a variety of mounting accessories.
Use OVLPRO on these applications: Packaging Machinery | Material Handling | Automated Assembly | Conveying Systems | Wire Machinery | Food Processing Machinery | Automated Sorting | Bottling and Filling Systems | Paper Converting Machinery | Ergonomic Systems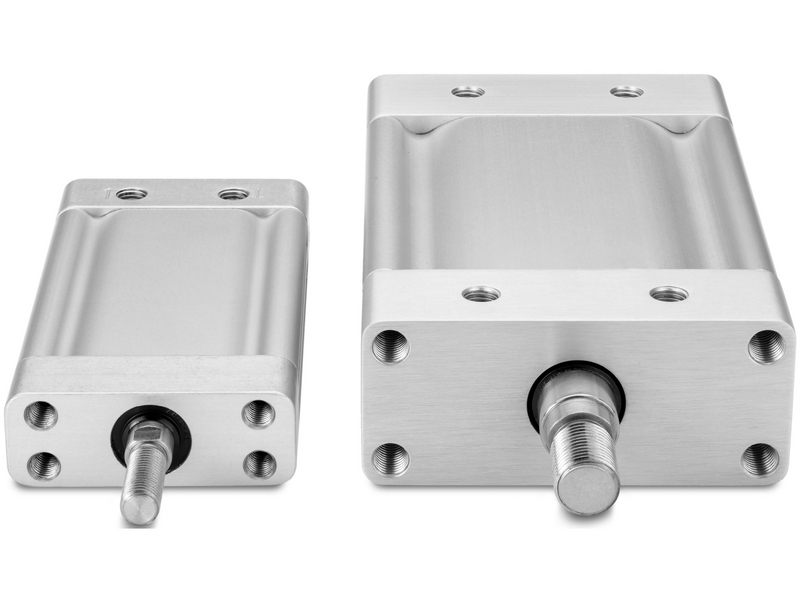 OVLPRO44
44mm (1.75") Bore
Single End Porting
Rod Wiper and Rod Seal
Bronze Rod Bearing
5/8" Dia. Hard Chrome Plated Rod
1/2" Fixed Pneumatic Cushions
1/4-18 NPTF Ports
Piston Magnet
OVLPRO44 MX - For Greater Durability and Endurance
HPCB High Performance Composite Rod Bearing
5/8" Dia. 303 Stainless Steel Hard Chrome Plated Rod
Stainless Steel Fasteners and Hardware
OVP25 25mm (1.00") and OVP44 44mm (1.75") Dia. bore sizes.
Specify stroke length, in any increment up to 12 inches and 8 inches, OVP44 and OVP25 respectively.
Access Product Brochure